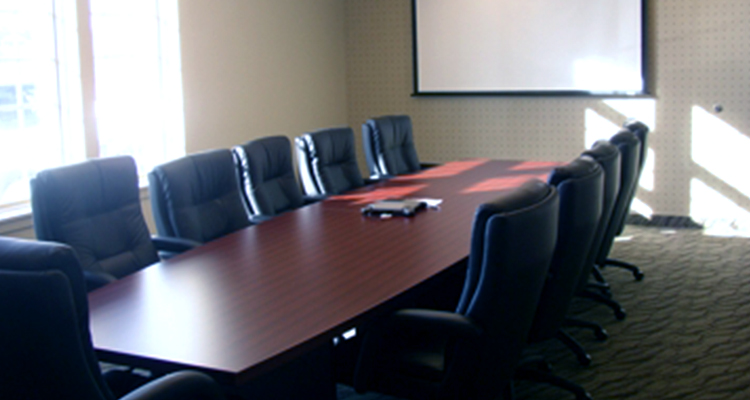 Conference Room Rental
As a free service, members of Compass Credit Union are welcome to use our comfortable and state-of-the-art conference room when it is not being used for special credit union business.
For Conference Room Rental near Oswego, NY…
Our Conference Room Rental Has What You Need for a Productive Meeting
Our conference room rental includes the following:
a drop-down screen
a dozen chairs
a projector
To make a reservation for conference room rental…
Conference Room Rental May Be Exactly What You Need to Get It Done
Being in the same room together to discuss ideas and having the technological capabilities to effectively communicate can make the difference between inaction and turning plans to action. Unfortunately, many groups and organizations may not have the space needed for an effective meeting. Compass Credit Union's conference room rental is free for credit union members, making it a more cost effective solution than buying large office space.
In Addition to the Perfect Meeting Space, Conference Room Rental Can Make Presentations a Success
Whether trying to close a big sale, present important information or other types of presentations, Compass Credit Union's conference room rental provides the lasting impression you need to make your presentation a success.
At Compass Credit Union, we provide the projector and drop-down screen. Combined with your technology, whether you're presenting in person or remotely, you have the space to make it work.
Whether You Need Conference Room Rental near Oswego NY for a Meeting or Presentation, We Can Help
For more information and to make a reservation, please contact 315-342-5300