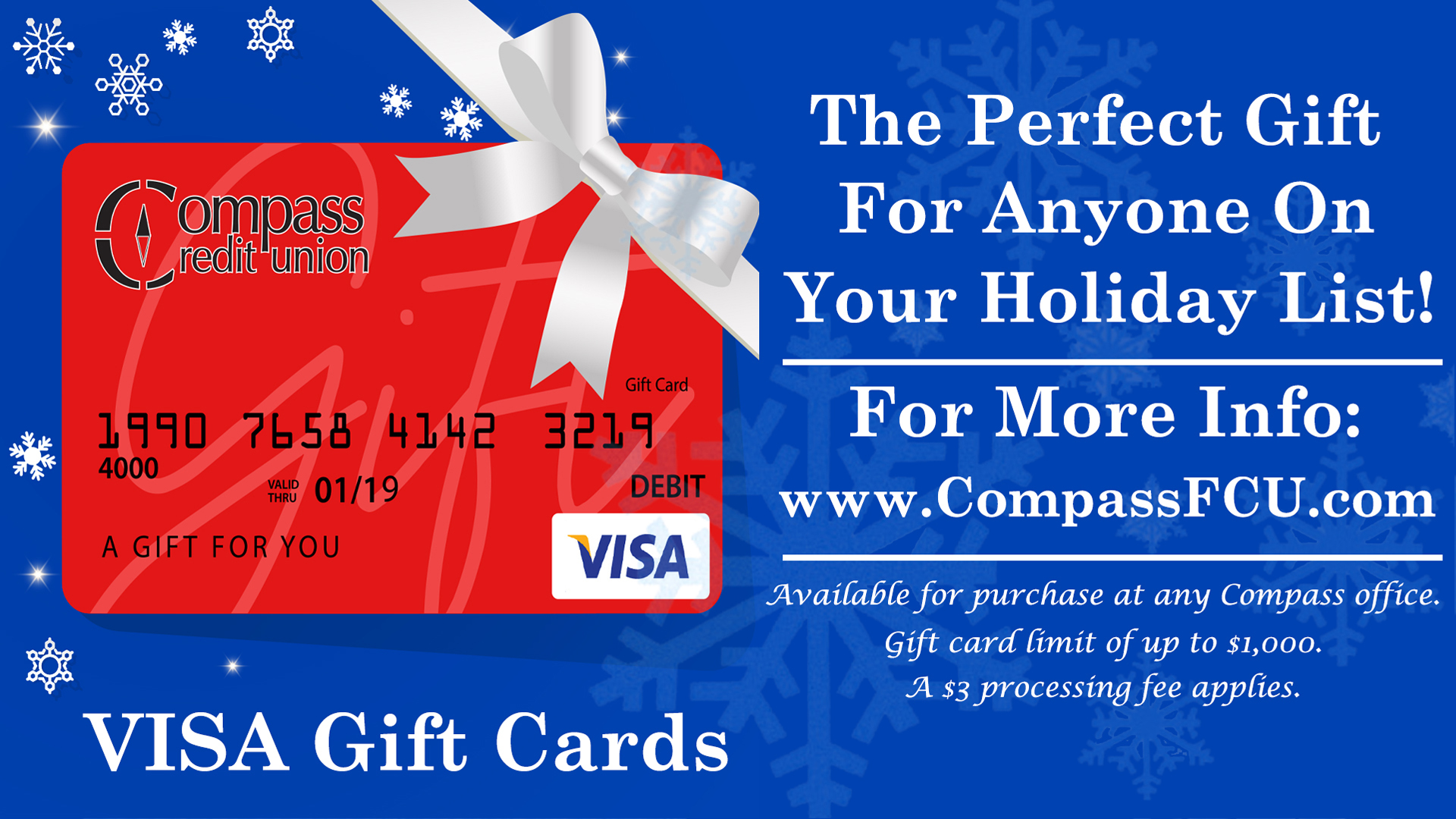 OSWEGO, NY (November 1, 2023) – Compass Federal Credit Union is excited to offer VISA gift cards this holiday season.
Compass FCU's VISA gift cards are the perfect gift for anyone on your holiday list.  Gift cards are available for purchase at any Compass office, with a card limit of up to $1,000.  A $3 processing fee will apply.
Call Compass at (315) 342-5300 in Oswego or (315) 593-8443 in Fulton to learn more.
To learn more about Compass Credit Union's services, or to see a listing of locations, visit online at www.compassfcu.com. 
Compass Credit Union can be found on social media via Facebook at www.facebook.com/CompassFCU.
About Compass Federal Credit Union: Established in 1966, Compass Federal Credit Union has expanded from its original 74 members, to servicing nearly 7,800 members in the Oswego County community.  Compass Federal Credit Union aims to serve its members with responsive and exceptional personal service, security of member's funds, competitive programs and continued growth.