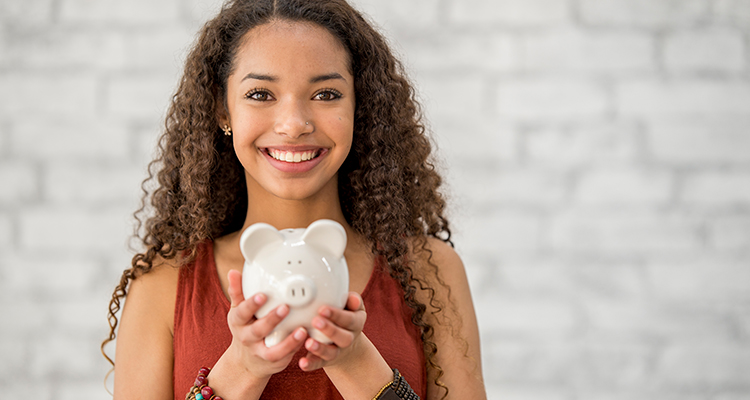 The sooner you start saving money, the more prepared you'll be for life after exams, study halls and whatever is thrown at you.
Take the first step toward a prosperous future. Compass Credit Union is pointing the way with Teen Tycoons youth savings accounts.
Teen Tycoons Youth Savings Account Qualifications:
Teens are required to open their own account with Compass Credit Union and maintain a balance of $5.00 or more.
Teen Tycoons must be between the ages of 13 and 19.
Benefits of Teen Tycoons Youth Savings Accounts:
Teen Tycoon members will receive dividends on all funds, not just those over $100.
Teen Tycoons are eligible for a short-term Certificate of Deposit that will earn the same yield as Compass Credit Union's regular Certificate of Deposit, but will have a lower minimum deposit.
The minimum deposit for all Certificates of Deposit is $200.
Why Open a Teen Tycoons Youth Savings Account?
Maintaining a youth savings account provides firsthand experience with money management. Building this experience as a teen makes it easier to balance financial responsibilities as an adult.
Managing a Youth Savings Account is Easy with Online Banking and Mobile Banking
With Compass Credit Union, seeing how much is in your youth savings account is quick and convenient. Compass FCU offers online banking and mobile banking. Review your account online or through our mobile app.
Start Saving Today for Better Tomorrows. Open a Teen Tycoons Youth Savings Account near Oswego, NY
To start saving with a Teen Tycoons youth savings account, you must first be a member of Compass Credit Union. Membership is easy. As long as you go to school, live, work or volunteer in Oswego County, you can become a Compass Credit Union member.
Whether you're already a Compass Credit Union member, or you're looking to become a member, to open a Teen Tycoons youth savings account…