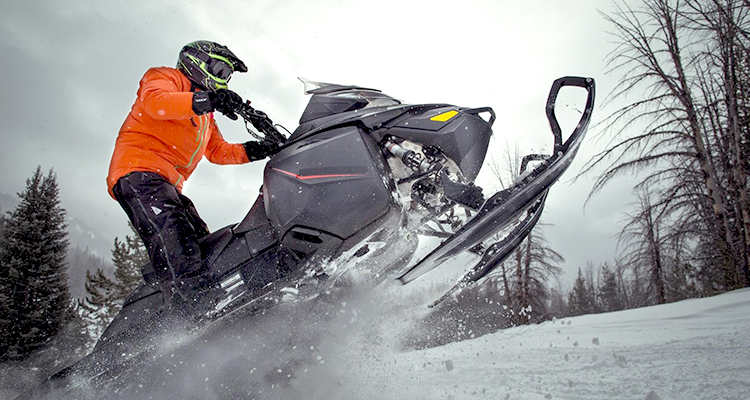 Choose your own adventure with RV Loans. Compass Credit Union is pointing the way, making it easy to get from application to recreation.
We offer the following types of RV loans (also known as "recreational vehicle loans"):
Boat loans,
Camper loans,
Snowmobile loans,
Collector car loans
Life is about experiences. Experience more without breaking the bank with Compass Credit Union RV Loans.
Whether You Need a New RV Loan or Used RV Loan, You're Headed in the Right Direction at Compass Credit Union
Compass Credit Union offers competitive rates and a variety of term options for both new and used recreational vehicles. Regardless if you're looking at new or used RVs, boats, campers, snowmobiles or collector cars, Compass Credit Union can work with you to make it affordable.
Road Trips Are Easier & More Fun with RV Loans
Whether you're looking to see some nearby points of interest or your wanderlust extends across the country, our Recreational Vehicle loans mean how you'll get there and where you'll stay are all figured out.
Compass Credit Union's RV loans are right for your budget. A friendly, knowledgeable Compass Credit Union loan officer will take the time to explain your RV financing options to you so you can be confident that you're getting the best deal on the market.
With Compass Credit Union RV Loans, you can turn the RV you're eyeing to the RV you're buying.
With Boat Loans from Compass Credit Union, Don't Just Picture It – Live It
You don't have to hit the lottery to make your dream of owning your own boat a reality. Ride the waves, experience the calming serenity that can only be felt on the water. Whether you're looking to fish or have fun with a few friends whenever the urge strikes, with Compass Credit Union, it's not only possible, it's also affordable.
Get a great rate on boat loans from Compass Credit Union.
To take the first step toward your first adventure on your boat…
With RV Loans for Campers, Camping Gets Intense Without Having to Be In Tents
Embracing the great outdoors is a wonderful time. It doesn't get much better than embracing the simple things, reconnecting with nature and a few s'mores or drinks around the campfire.
Compass Credit Union camper loans allow you to enjoy all the things you love about camping plus the comfort of sleeping in a bed and minus the mess and discomfort that comes with trying to pitch a tent.
You may be surprised how affordable camper loans can be.
Planning your next camping trip starts with figuring out financing for your camper – we can help.
Looking for the Best RV Loan Rates near Oswego, NY? Look No Further!
Vehicle Status
Term
APR*
New RV
48 Months
60 Months
120 Months
144 Months
180 Months

As low as 6.99%*
As low as 7.24%*
As low as 8.74%**
As low as 8.99%**
As low as 9.99%**

Used RV
48 Months
60 Months
120 Months
144 Months
180 Months
As low as 7.49%*
As low as 7.74%*
As low as 9.24%**
As low as 9.74%**
As low as 10.49%**
*Rates includes 0.25% discount for payroll deduction or automatic payment and .25% discount for using a Compass debit card. APR = Annual Percentage Rate.
On all RVs except motorhomes, members can borrow up to 100% of the sales market price, not to exceed NADA retail value. For motorhomes (new and used), members must make a 20% down payment. APR = Annual Percentage Rate
COMPASS ONLINE USERS: Apply for a loan online by going to your online banking site. It's an easy way to get started! Questions? Give us a call at 342-5300.
**72 months or more are for loan amounts of $15,000 or more.
*Collision insurance is not required on auto loan balances under $2,000.
*All secured loans for the purchase of consumer goods require a signed purchase offer or bill of sale. It must include the make model and serial number of the goods being purchased and be submitted with a loan application. The certificate of title must be presented for used cars purchased from individuals. Only first liens will be accepted for car loans and required insurance must be carried.
*The minimum secured loan payment is $100.
Effective As of 12/6/2023
However You Choose to Adventure, Compass Credit Union Offers RV Loans That Are Affordable for You
Whether you need an RV loan, boat loan, camper loan, snowmobile loan or collector car loan, Compass Credit Union can work with you and your budget.