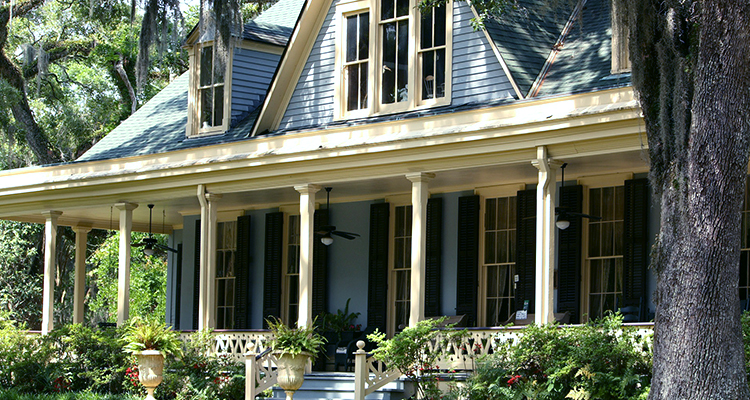 Whether you need an affordable mortgage or you're looking to leverage the value of your home with a home equity loan, Compass Credit Union makes it easy whichever direction you're going.
Get important information and documents to apply for a home loan below.
Do you have questions about your mortgage or home equity loan options?
Apply for a Home Loan: Mortgage Forms
Here are the forms you will need to apply for a mortgage:
Why Apply for a Home Loan at Compass Credit Union
Compass Credit Union offers some of the best mortgage rates near Oswego, NY through Owners' Choice Funding. With Compass Credit Union, there's no need to spend your valuable time hunting for the lowest mortgage rates – we have what you're looking for right here.
We make it easy to understand your mortgage loan options and make a decision you're confident in. We get it – mortgage jargon can be confusing, which is why we take the time to explain everything to you in a way that makes sense.
Whether you need a mortgage for a first time homebuyer loan or you've gone through the process before, Compass Credit Union and our partners at Owner's Choice Funding make it easy and affordable for your budget.
If you're interested in applying for a mortgage loan…
Apply for a Home Loan and Make Life More Manageable with a Home Equity Loan

Home equity loans at Compass offer great rates and can be used for a variety of purposes. A Home Equity Loan can be used for any of the following, including, but not necessarily limited to:
Home improvements
Vacations
Debt consolidation
College costs
And more
With home equity loans from Compass, life becomes a little more manageable and your budget is a little more flexible. Life's overwhelming expenses are less scary and more achievable with Compass Credit Union pointing the way with home equity loan options.
Compass Credit Union Offers Fixed Rate Home Equity Loans
Home equity loans from Compass Credit Union come with a fixed interest rate. This makes home equity loan payments predictable and affordable.
With a fixed rate home equity loan, your interest rate never changes, staying at the same rate for the lifetime of your loan. What this means for you is that the monthly payments you agree to at the start of your home equity loan won't go up unexpectedly – you'll always know how much your monthly payment is with no surprise increases.
View Home Equity Loan Rates Here
How to Apply for a Home Loan: Home Equity Loan Application Process
Here are the forms you will need, in PDF format, to apply for a home equity loan. Simply download the forms, fill them out, and return them to Compass.
To Apply for a Home Loan, Join Our Credit Union; It's Easy
For access to our affordable mortgages and home equity loans, you must first be a member of Compass Credit Union. Becoming a member is easy, and there are no hidden fees just for being a member.
Anyone who lives, works, volunteers or attends religious services or school in Oswego County can join. A minimum of $5 is required to become a credit union member.
You can also join Compass Credit Union if you are related to an existing member, have an immediate relative who is a qualified member, or live in the household of a qualified member.
If you have any questions about Compass Credit Union membership criteria,
call us at 315-342-5300.
Whether You're Ready to Apply for a Home Loan, You Have Questions, or You Need Help, Let's Talk
To get started with a mortgage loan or home equity loan, contact our loan officers, Julie Tombolillo ([email protected]) or Stephanie Woolson ([email protected]).
You can also reach talk with a Compass Credit Union loan officer by calling our George Street office at
315-342-5300