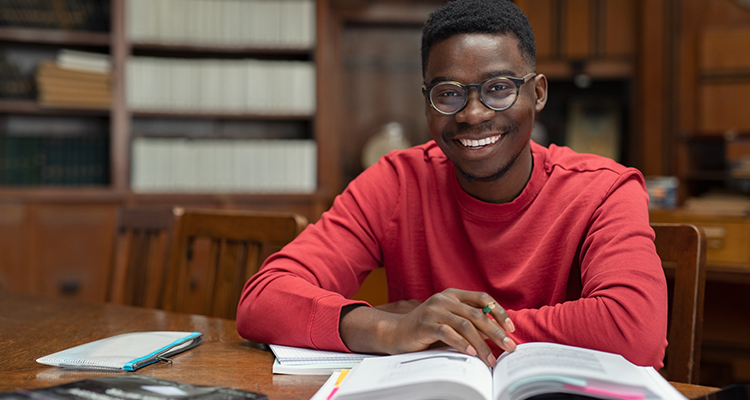 Turning ambitions in to reality starts with a plan. Plans are possible with Compass Credit Union student loans.
If you're considering student loans, you're already headed in the right direction. Compass Credit Union is pointing the way, simplifying your journey with our affordable student loans.
How Much Can Be Borrowed with Compass Credit Union Student Loans?
Parent/student loans are offered for up to $6,000 per semester for full-time students and $3,000 for part-time students with a total loan amount of up to $35,000.
Get Affordable Student Loan Interest Rates
Compass Credit Union's student loan rate is a fixed 6.0% APR.* The term of the student loan will be based on the number of years the student must attend the college to receive their degree. APR = Annual Percentage Rate.
With Student Loans from Compass Credit Union, Benefit from Predictable Payments
Unlike many options for student loans, Compass Credit Union offers fixed rate student loans. This benefits borrowers like you or your child because loan payments won't change. This provides predictability and peace of mind. With our fixed rate student loans, you don't have to worry that economic conditions could increase the interest owed on the loan.
We Make Student Loans Affordable with Interest-Only Payment Plans
An interest-only payment plan is offered to members who are students.  If a student leaves school, the student and co-signer are required to pay off the loan, or sign new loan documents and begin making principle and interest payments for a maximum term of 8 years for balances up to $10,000; 10 years for balances $10,001 to $20,000; and 12 years for balances over $20,001.  Student loan applicants must be members of the credit union.  Proof of enrollment from an accredited school is required with an application, and each year thereafter.
A Bright Future Starts Today with Compass Credit Union Student Loans