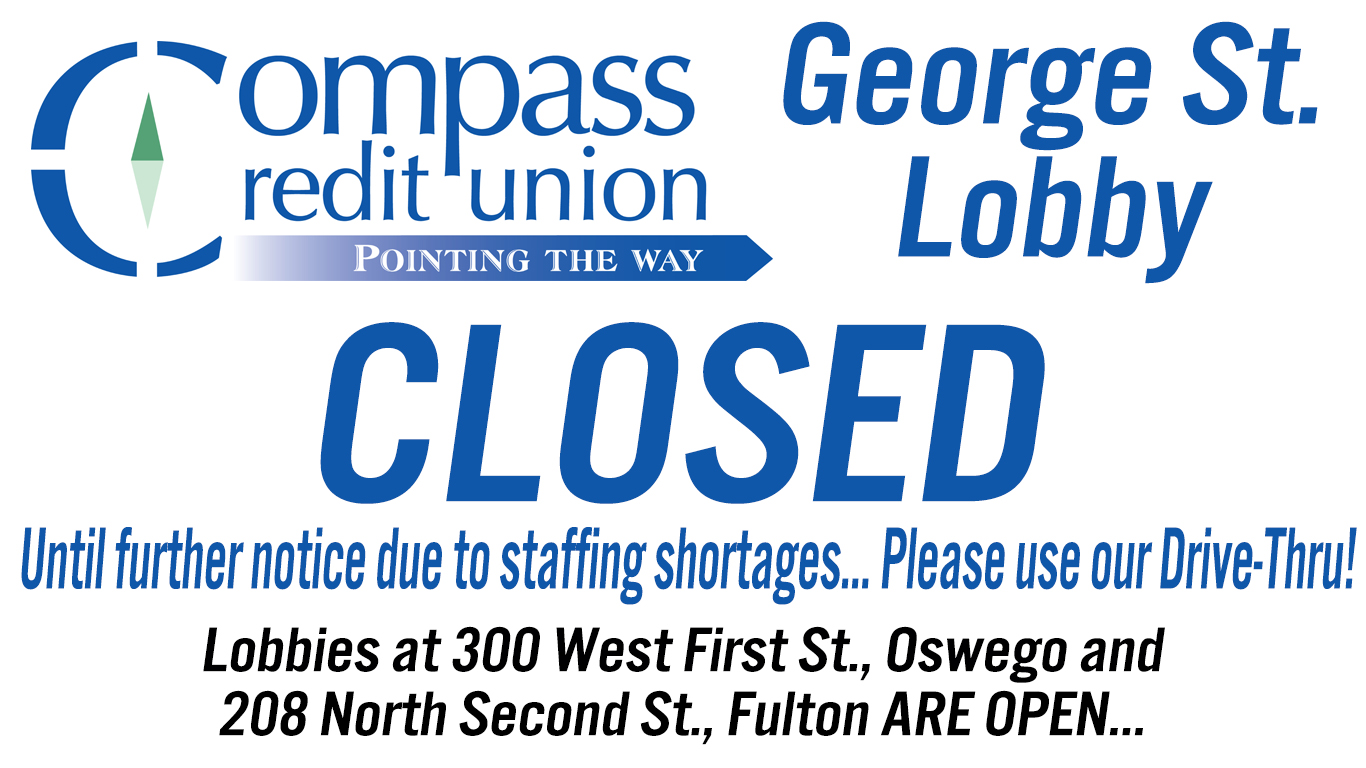 Due to a shortage of staff, our 131 George St. lobby is CLOSED until further notice. However, our drive-thru is still open. We encourage members to utilize our drive-thru or our online banking options.
Should you need to see a member service representative our lobbies at 300 West First St. in Oswego and 208 North Second St. in Fulton are OPEN.
We apologize for the inconvenience and will provide updates as they are available at
www.compassfcu.com.