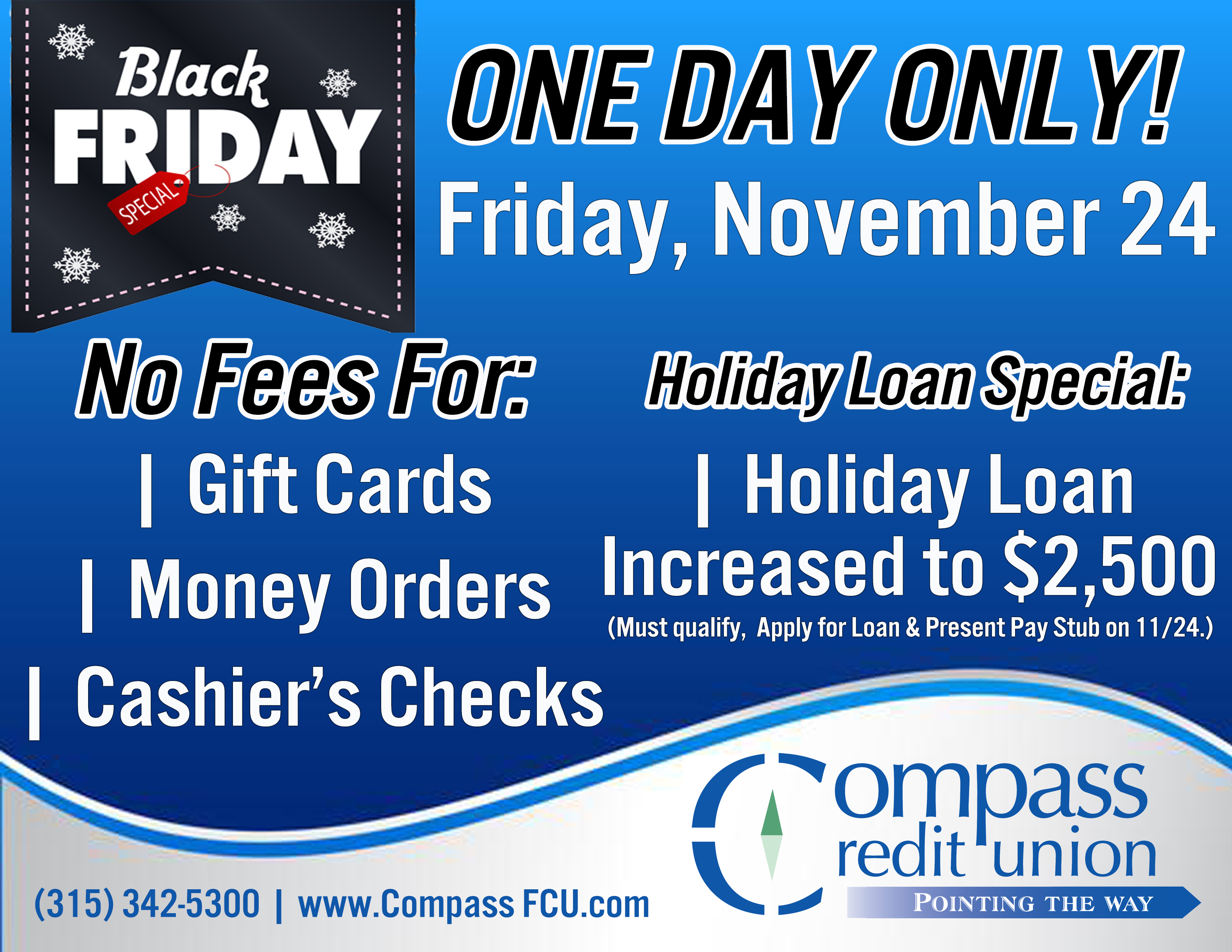 OSWEGO, NY (November 14, 2023) – Compass Federal Credit Union is offering several Black Friday specials on Friday, November 24.
The one day only special on November 24 will waive all fees for gift cards, money orders or cashier's checks. 
The annual Holiday Loan Special will also be increased to $2,500 for members that apply for their loan on November 24.  Members must qualify.  The annual percentage rate on the increased loan amount will still be 6%. 
All Compass FCU offices will be closed on Thursday, November 23.  Compass FCU's George St., West First St. and Fulton locations will be open from 9 a.m. to 5 p.m. on Friday, November 24.
To learn more about Compass Credit Union's services, or to see a listing of locations, visit online at www.compassfcu.com. 
Compass Credit Union can be found on social media via Facebook at www.facebook.com/CompassFCU and on Twitter @CompassFCU.
About Compass Federal Credit Union: Established in 1966, Compass Federal Credit Union has expanded from its original 74 members, to servicing more than 7,000 members in the Oswego County community.  Compass Federal Credit Union aims to serve its members with responsive and exceptional personal service, security of member's funds, competitive programs and continued growth.