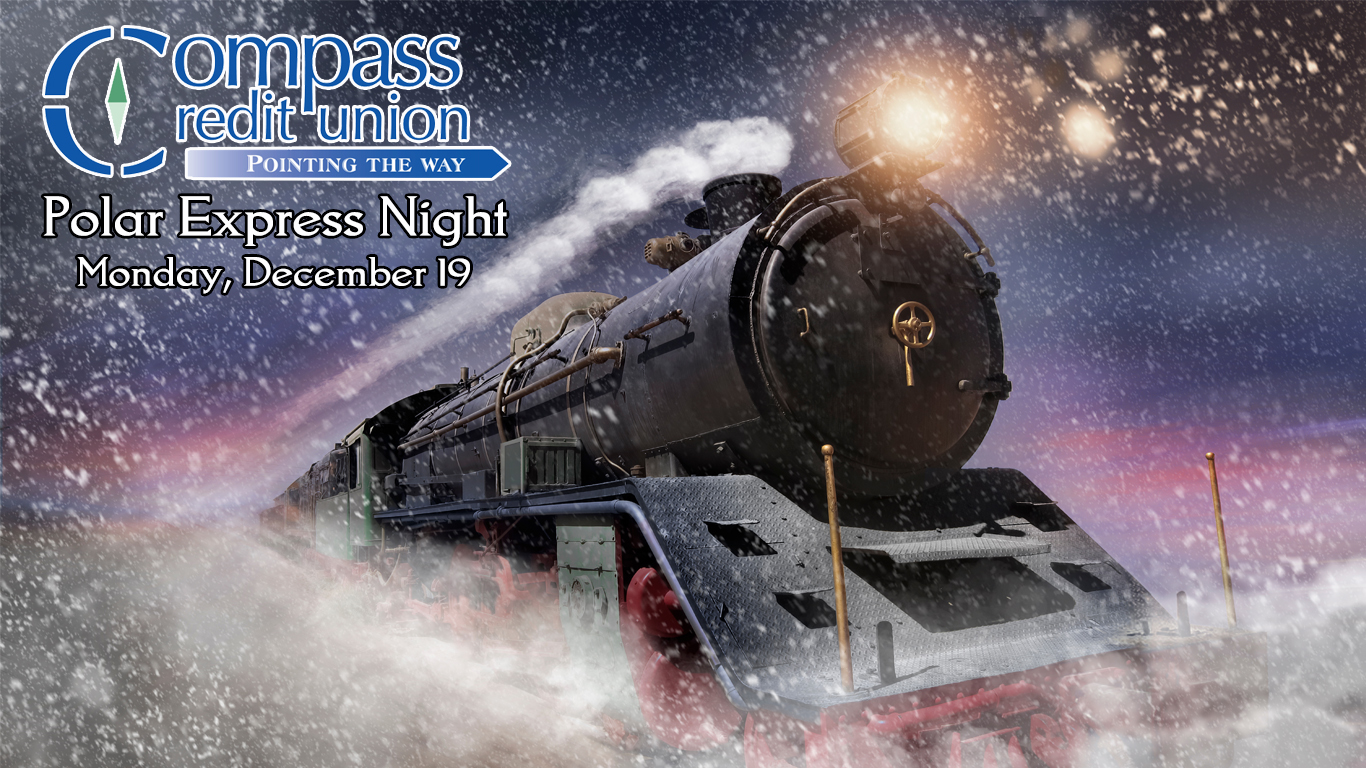 OSWEGO, NY (December 1, 2022) – Compass Federal Credit Union is excited to celebrate the holiday season with a special viewing of 'The Polar Express' for a select number of its Young Bucks account holders during the evening of Monday, December 19 at the credit union's main office, located at 131 George St. in Oswego.
The first 25 Young Bucks account holders to call Compass FCU's main office at (315) 342-5300 to register will receive a golden ticket to attend on December 19.  In order to attend, each youth member must have an active Young Bucks account with the credit union.  Each youth member will be required to attend with only one adult guardian due to space limitations.
Event registration will close at 4 p.m. on Wednesday, December 14.
Those in attendance will not only be treated to a viewing of 'The Polar Express', but the credit union will also provide pizza, popcorn and hot cocoa for refreshments. 
Compass FCU's 'Polar Express' night will begin at 6 p.m. on December 19.  Doors will open for eligible members at 5:30 p.m.
To learn more about Compass Credit Union's services, or to see a listing of locations, visit online at www.compassfcu.com. 
Compass Credit Union can be found on social media via Facebook at www.facebook.com/CompassFCU and on Twitter @CompassFCU.
About Compass Federal Credit Union: Established in 1966, Compass Federal Credit Union has expanded from its original 74 members, to servicing more than 7,000 members in the Oswego County community.  Compass Federal Credit Union aims to serve its members with responsive and exceptional personal service, security of member's funds, competitive programs and continued growth.