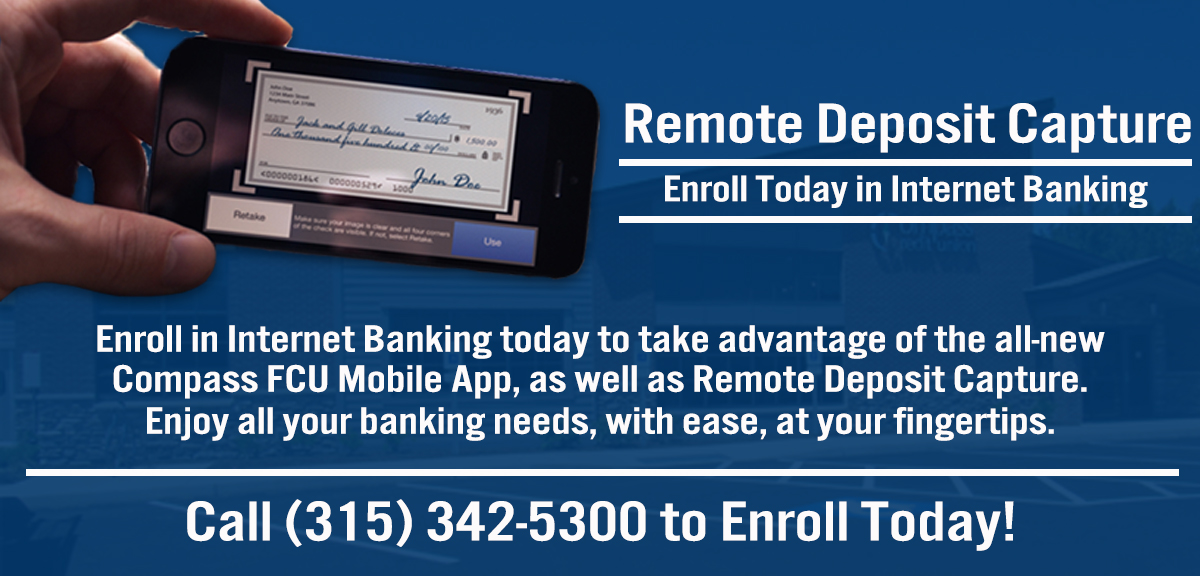 The all-new Compass FCU Mobile App will now have Remote Deposit Capture as an integrated function within internet banking, meaning that members will no longer be required to have a separate log-in, solely for RDC.
Now, your internet banking credentials will serve as your Mobile App log-in credentials, with RDC able to be accessed as a direct feature within the app. However, this does mean that in order to utilize RDC, members must be enrolled in internet banking to be able to access the Mobile App.
Members that are not currently enrolled in RDC, but wish to do so, will not be able to enroll until the new app debuts on April 4.
If you are not currently enrolled in internet banking, call (315) 342-5300, or visit any Compass location, and a Member Representative will be able to assist you.